The City of Birmingham has expanded ways to report issues in your neighborhood. Not only can you call 311 or submit a complaint online, but now, you can also submit complaints via the My Bham 311 app. For details on the app, please visit our updated website: www.birminghamal.gov/311.
On the website, you will find:
QR codes that will take you to the app for iPhones and Androids
A video about the new app
And more!!!
Please register and encourage your neighbors to do so as well.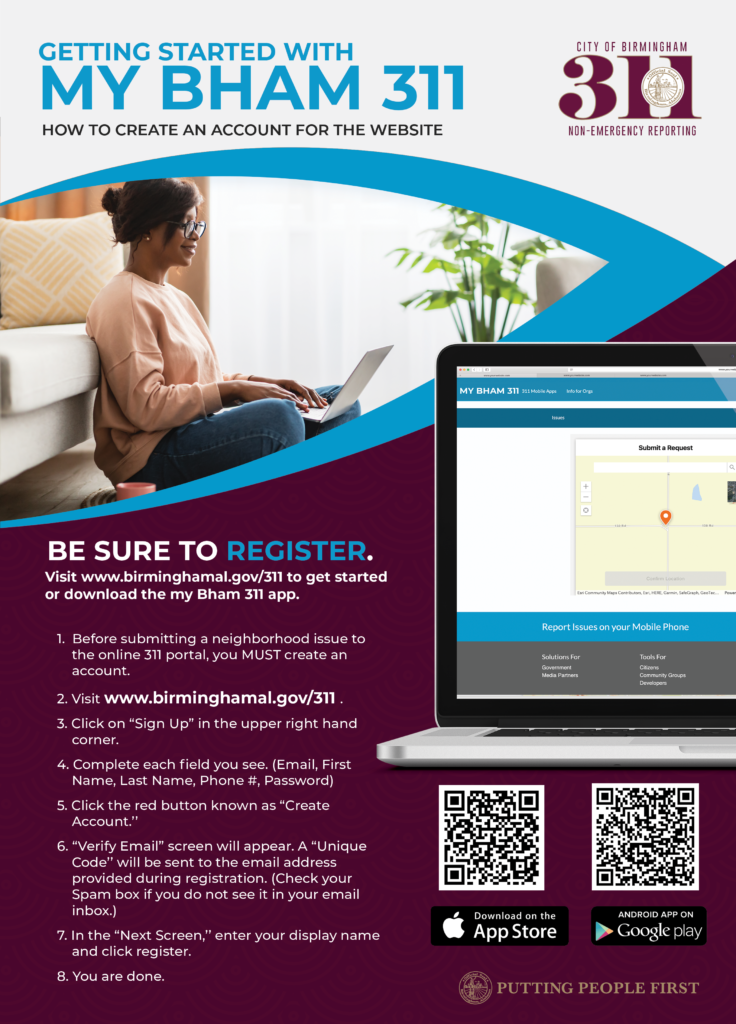 So, how will it work? The flyer below walks you through the steps.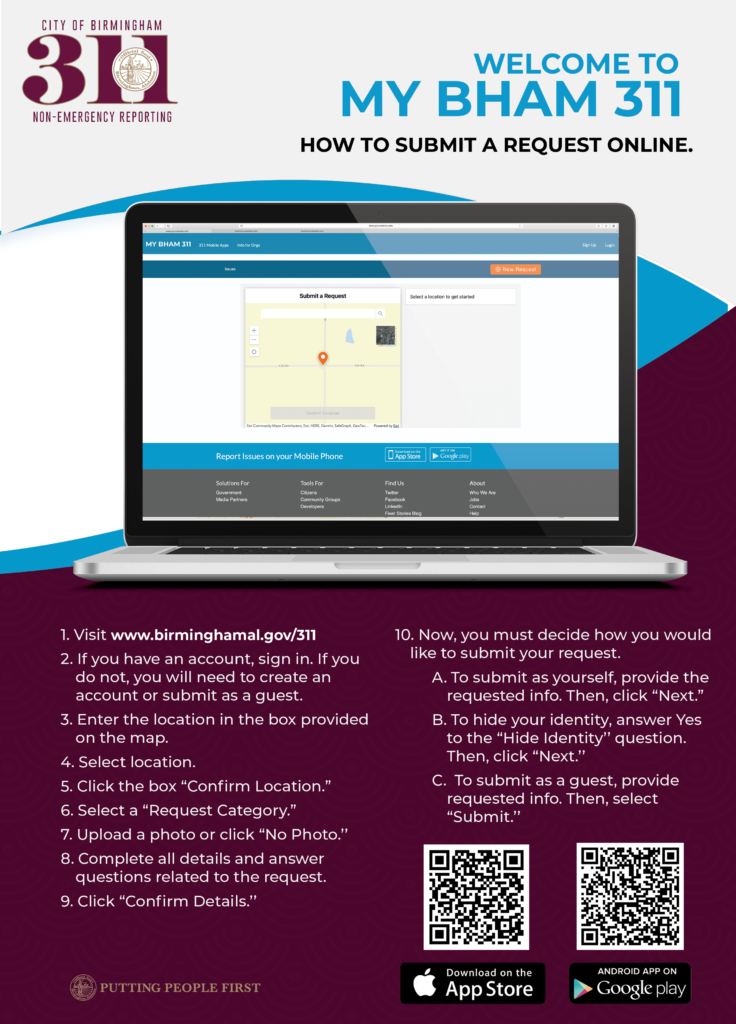 Is there something that needs to be reported in your neighborhood?
Please, tell one; tell all – let everybody know about the new 311 App!!! Another way to sign up is by opening the Camera on your cell phone, then hold it over the QR Code on this form.
The QR Code is the box like this square on the flyer with boxes in three of the four corners. Once you open the box, whether you have an Apple or an Android phone, it will take you immediately to the App.
Just download the App, follow the prompts, and you'll get all signed up!
Remember: It is our desire to keep citizens informed with real-time information. And we appreciate you for sharing this with others.