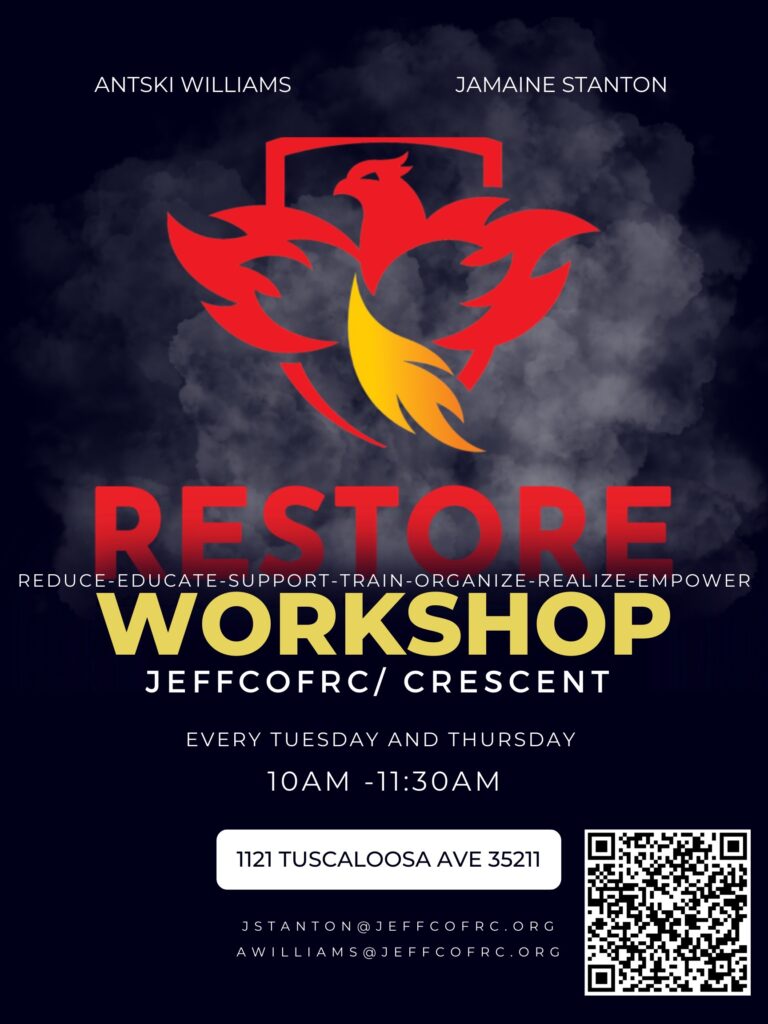 We are pleased to announce the launch of our new RESTORE Workshop! These sessions discuss conflict resolution, principles of manhood, and overall life skills.
The classes are on Tuesdays and Thursdays
from 10am-1130am
and are located at the Crescent Cultural Community Center, 
1121 Tuscaloosa Ave, Birmingham, AL, 35211
.
Service providers will be available after classes to discuss career and educational opportunities. Laptops will be available for job search, class/GED/school work as well.
FREE transportation is available! All we need is a name, a number that receives text messages, and a pickup address.
These classes are mandatory for RESTORE participants, but are open to any young men who could use the information. All are welcome, ages 10-19.
There is QR code to sign up for the classes but you can also just show up. We are trying to provide food when we can so it would be helpful to be signed up so we know how many folks we are feeding.
Participants do not have to be Court involved.